Car window tint can keep your vehicle up to 95 percent cooler and block up to 99 percent of UV rays from the sun. Did you know car tint can help protect your skin from sun damage and prevent the vehicle's interior from fading color and cracking the leather.
Why get your car tinted with G63 Tint?
G63 Tint offers home installation across all the United Arab Emirates, as well as high quality car tint that lasts over 5 years without losing quality. Our car tint blocks out a high percentage of heat that enters your car and allows people looking for high privacy tint to not be visible from the outside of the car and have clear visibility from the inside of the vehicle during both day and night.
What quality to choose depends on your budget and usage of car G63 Tint offers multiple high quality car tint options in different price ranges to meet your budget.
Call/Whatsapp for bookings:
+971 50 8383 849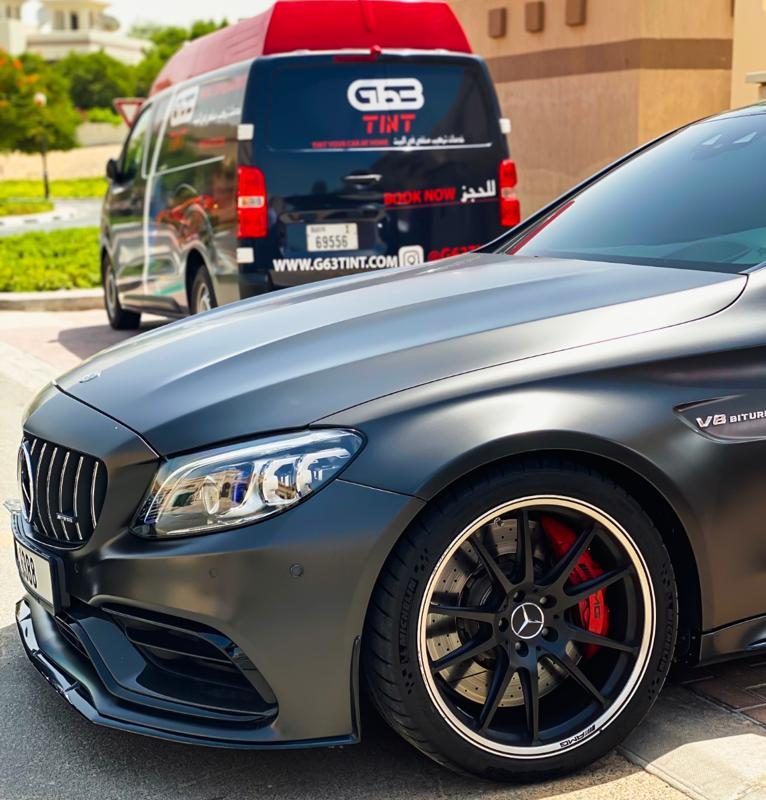 Free Home Installation

Highest Quality Tint

5 Years Warranty

Experienced Staff
Keep your family and car safe, using our car tint will help block out all the harmful rays from the sun and keep the car a lot cooler from inside. Our tint will not just help you keep comfortable but it will also protect your cars interior from color change that is caused by sun rays which is why G63 Tint is pleased to offer you and your family a complete package for your household.
Platinum tint
Blocks 95% heat
Dark tint from the outside and clear from the inside.
Massive Protection against Sun's UV radiation.
Nano ceramic technology.
Less AC consumption.
5 years warranty.
Premium tint
Blocks 55% heat
Great UV rejection.
Affordable car tint.
Scratch resistant.
3 years warranty.
Join our
Loyalty Program


Receive exclusive discounts and special offers from our partners