WHO WE ARE
G63 Tint was founded in 2017. Dubai, United Arab Emirates.
An experienced tinting company with ­exceptionally trained staff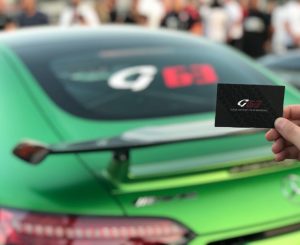 and high quality materials that is ready to provide you with some of the best tints with the best prices. We have experience in tinting every type of car, regardless of the brand with utmost precision and caution. Our aim is to not just provide your car with tinting, but rather provide you with an experience of picking the tint that is most suitable to you, and your lifestyle. In addition to this, our experience is further accentuated with a variety of different discount opportunities limited only to our clients.
Government Collaborations
We are honored to say that G63 Tint has collaborated with Dubai Customs multiple times. G63 TINT was the official sponsor for a private Dubai Customs staff event in 2017. As well as returning to the Dubai customs headquarters in 2019 holding operations there, and returning to Dubai Customs in September 2021 offering all Dubai Customs employees a special discount on our services.
Dubai Police
G63 TINT is honored to announce that we have collaborated with Dubai Police. April 2022.
G63 TINT assures to maintain the Dubai Police high standards for future endeavors.